Arthur Hayrapetyan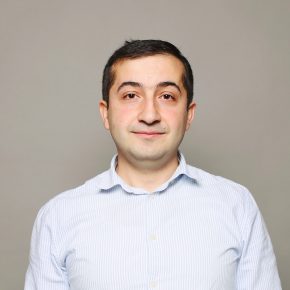 Arthur Hayrapetyan Joined Gazelle Finance in February 2022 as an Investment Officer in Yerevan, Armenia. Arthur has more than 5 years of professional banking experience and has held various positions at two leading Armenian banks Ameriabank CJSC and HSBC Bank of Armenia CJSC.
Prior to joining Gazelle Finance, Arthur worked as a Branch Supervisor at HSBC Bank. He had a significant contribution in arrangements of several cooperations with different companies, as well as leading a team of 12 members. During 4 years working at HSBC Bank he won 2 nominations, by becoming the Employee of the month and the Best employee of Retail Department for Year 2020.
Prior to working at HSBC Bank Arthur worked as a Loan Officer at Ameriabank CJSC.
Arthur holds Master's Degree in Public Finance Management from Public Administration Academy of Republic of Armenia, as well as B.A in economics from the Armenian State University of Economics.
Arthur is fluent in Armenian, Russian and English languages.