Vahagn Ghuloyan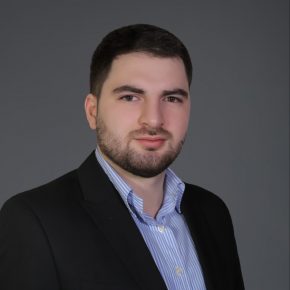 Vahagn Ghuloyan joined Gazelle Finance in September 2020 as Investment Officer for Armenia.
Vahagn has a bachelor's degree from the American University of Armenia where he studied Business Management and Economics. He speaks Armenian, Russian, English, and some French.
Vahagn joined HSBC Armenia on a part-time basis in 2016 and then moved to full time after AUA graduation in Y 2017. During 4 years Vahagn held different positions in the retail business including the Customer Service and Operations Officer and Branch Supervisor. After the promotion, Vahagn became the youngest supervisor in the bank's history, with 12 direct reporting staff. Vahagn along with his team managed to reach the loan target of AMD 2.4 billion for two consecutive years.
Vahagn enjoys playing football and snowboarding.