Tatevik Galavaryan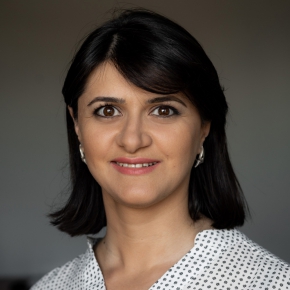 Tatevik Galavaryan joined Gazelle Finance in July of 2018 as the Chief Accountant for Armenia. Tatevik brings over 9 years of diverse IFRS accounting experience in major Armenian finance organizations.
Prior to joining Gazelle Finance, Ms Galavaryan worked at the Financial Department of Ameria Group, which is the holding company for Ameriabank, one of the leading B2B banks in Armenia, where she managed a set of accounting activities to ensure compliance with generally accepted accounting principles, corporate policies and external audits. She managed the accounts payable function, payroll function, monthly closing of accounts and preparation of reports in support of the financial statements.
Before Ameria Group, Tatevik worked at "Farm Credit Armenia" UCO as a Senior Accountant with responsibilities including but not limited to preparing journal entries and reconciliations, delivering the monthly, quarterly, semi-annual and annual financial reports for the UCO's management and Central Bank of Armenia.
Tatevik Galavaryan holds a bachelor's degree in mathematics from the Yerevan State University and a master's degree in accounting and audit from the "International Accountancy Training Center" Educational Fund. She is working towards becoming a member of ACCA (she has passed the F1-F7 ACCA papers to date). Tatevik is fluent in Armenian, Russian and English.