Olya Hakobyan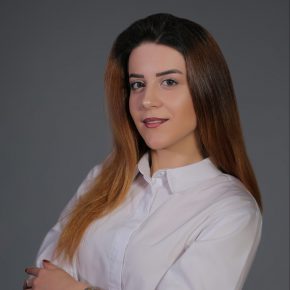 Olya Hakobyan joined Gazelle Finance in September of 2020 as a Business Analyst.
Prior to joining Gazelle Finance, Ms Hakobyan 2 years worked at the Financial Department of AmeriaBank, one of the leading B2B banks in Armenia, as an accountant, where she managed a set of accounting activities to ensure compliance with generally accepted accounting principles and corporate policies. Then she moved to the Retail Department. As a Client Services Manager Olya worked for 2 years.
Olya holds a B.A. Master's degree in Finance from the Armenian State University of Economics. She is fluent in Armenian, Russian and English.