Mikayel Charchyan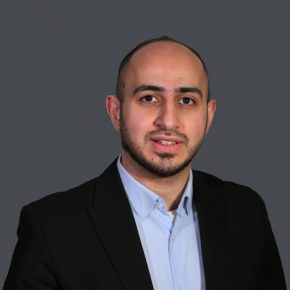 Mikayel Charchyan joined Gazelle Finance UCO LLC in July 2019 as an Investment Officer.
Prior to joining Gazelle Finance, Mikayel was the Head of Financial Underwriting Unit and Member of Underwriting Committee of Export Insurance Agency of Armenia. As the Head of Financial Underwriting Unit, Mikayel was responsible for the financial due diligence on trade credit insurance and pre-export financing insurance limits including limits subject to approval by EIA's reinsurer SWISS RE. At EIA Mikayel was managing USD 12 mln insurance portfolio dealing with around 40 exporting companies.
Prior to working at Export Insurance Agency of Armenia, Mikayel worked as a Credit analyst in the Project financing department at ArmSwissBank CJSC.
Mikayel started his career in the financial sector of Armenia in 2011 as a Specialist in the Micro-financing department at Pro Credit Bank Armenia.
Mikayel holds a Master's degree in Business Administration from the American University of Armenia. He also holds a B.A. in Economics from the Armenian State University of Economics.
Mikayel is fluent in Armenian, Russian and English languages.